Schedule Free Consultation
Nearly every orthodontic patient begins their consultations and evaluations with one major question: "What does wearing braces feel like?" Well, it will feel a little different to everyone, really, but there are some factors that are common among all wearers. At Family Orthodontics in St. Louis Park, MN, we are dedicated to guiding you through every facet of wearing braces, from start to finish.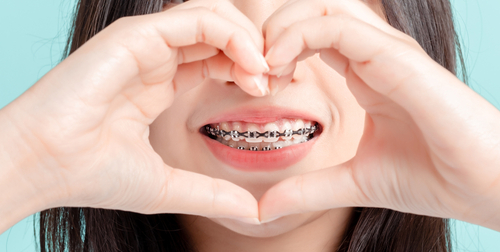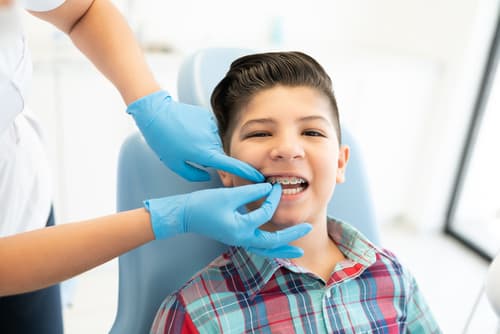 What It Feels Like Wearing Braces
Of course, things will feel a little weird when you first get your braces on. You suddenly have all this stuff on top of your teeth. Wearing braces is an experience that takes some adjustment, but it's not a bad thing and you will quickly get used to your new circumstances.
As for appearance, you can expect your lips to look a little plumper than usual simply because you have something resting on top of your teeth. This side effect will change when you're done wearing braces. Gradually, your orthodontics will shift your overall look and, most will agree, make you look better than you ever did before with an aligned bite, proportional face, and balanced profile.
Taking Care of Braces
You will have to work just a little bit harder than general brushing and flossing to take care of your braces, whether you have brackets and wires or Invisalign trays. Make sure you always have an orthodontic kit available so you can clean your teeth on the go if necessary. These kits should include:
Toothbrush (fold-up versions are convenient)
Toothpaste (travel size is helpful)
Dental floss (floss threaders are a must for anyone wearing braces)
Interproximal brush (the small in-betweener gets in the tight spots)
Water (good to have a bottle with you when you're on the go)
Mouth guard (if you play sports)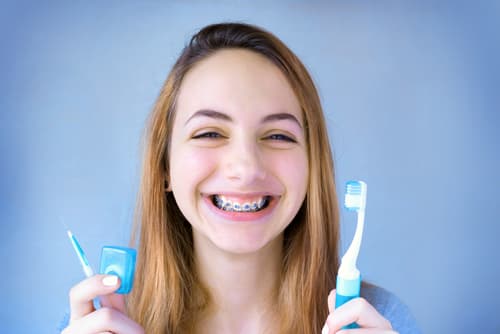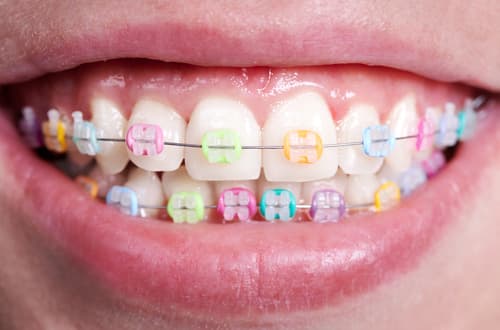 The Benefits of Wearing Braces
Sure, some disgruntled orthodontic patients will say, "There are no benefits to wearing braces. I hate them." We get it. Someone has hijacked your teeth and altered how they look and feel, while also ordering you to avoid some of your favorite foods. It can feel like braces are a punishment or a sentence rather than a benefit, but they are absolutely full of benefits too, including the following:
You have options. This is not the generation where giant metal brackets and wires are the norm. Now you can have clear or ceramic hardware, or you can opt for Invisalign which is barely noticeable. If you want to play around, you can ask for colorful rubber bands that show your personality. Modern braces mean you have choices.
You will have healthier teeth. Yes, braces are about getting a straight smile, but did you know that straight smiles are easier to clean? This means no struggling to get in the nooks and crannies with your brush and floss – and it means far less likelihood of developing tooth decay. Sometimes, aligning teeth also eliminates TMJ issues and teeth grinding.
Your confidence will be high. How can you feel confident when you've got brackets, wires, or trays all over your teeth? Believe it or not, that initial self-consciousness will fade away, especially as you notice your teeth slowly but surely moving into alignment. You can see the future with a straight smile – and it is glorious.
Wearing Braces at an Orthodontist Near Me in St. Louis Park, MN
At Family Orthodontics in St. Louis Park, MN, we are dedicated to our youngest patients, our tweens, teens, and adult patients. Everyone has their own unique smile journey to go on, and we are honored to be there with you, guiding you into a set of straight, healthy teeth. We serve St. Louis Park, Minneapolis, Edina, Minnetonka, Golden Valley, and all neighboring communities. Contact our office to schedule your consultation.