Family Orthodontics Services
Invisalign
Consider Invisalign to get the beautiful straight teeth you've always wanted — without braces.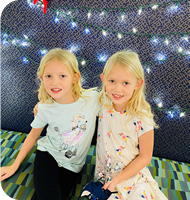 Phase 1 Early Preventative
These are just a few of the questions surrounding the topic of early orthodontics.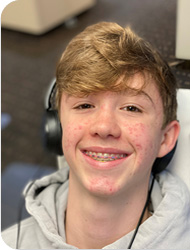 Teen Braces
Teen braces today come in a variety of styles, materials & colors, making life with braces much easier, more comfortable & more stylish than in the past.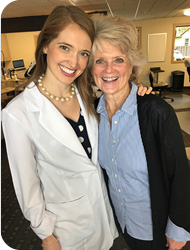 Adult Braces
Many adults are choosing to receive orthodontic treatment because they understand the importance of maintaining their health & they want to feel better about their appearance.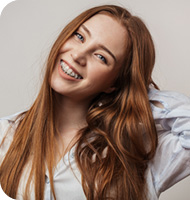 Clear Braces
Ceramic braces and clear ceramic braces are made of clear materials and are therefore less visible on your teeth than metal braces.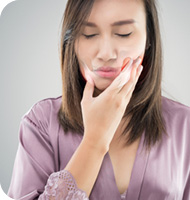 TMJ / TMD
Temporomandibular disorder may affect millions of Americans who suffer from chronic facial and neck pain as well.
Comprehensive Family Orthodontics
You may think of orthodontics as simply getting braces for crooked teeth, poorly spaced teeth or crowded teeth, but it's really much more than that. Orthodontics, also referred to as dentofacial orthopedics, is a specialized form of dentistry that focuses on the diagnosis, prevention and treatment of dental and facial abnormalities.
What's the best age to see an orthodontist?
The American Association of Orthodontists recommends that children first visit an orthodontist around age seven. However, orthodontic treatment is not exclusive to children or teens, with about one in every five orthodontic patients today being over age 21. Whether you're considering treatment for yourself or your child, any time is a good time to visit the orthodontist. Regardless of your age, if you want to improve the look and feel of your smile, then now is a great time to start!
Orthodontic Emergencies
True orthodontic emergencies are very rare, but when they occur we can help. As a general rule, you should call us when you or your child experiences severe pain or when you have a painful appliance problem that you can't take care of yourself. A staff member is always on call for orthodontic emergencies, so we'll be able to help resolve your problem. You might be surprised to learn that you can temporarily solve many problems yourself until you get an appointment. You need to know the names of your appliance parts so you can identify which part is broken or out of place. Once you have relieved your discomfort, you should still call our office as soon as possible to schedule a repair. Using your damaged appliance for an extended period of time may result in disruptions to your treatment plan. Here are some helpful suggestions that can help with orthodontic emergencies:
General soreness
When you first get your braces, you may feel general soreness in your mouth, and your teeth may be tender to biting pressures for three to five days. Rinsing your mouth with a warm, saltwater mouthwash can relieve this soreness. Dissolve one teaspoonful of salt in eight ounces of warm water, and rinse your mouth vigorously. You can also find Orabase at the pharmacy and use it on the affected area. If the soreness is severe, take aspirin or whatever you normally take for headache or similar pain. Your lips, cheeks and tongue may also feel irritated for one to two weeks as they become accustomed to the braces. You can also put wax on the braces to reduce irritation. We'll show you how!
Headgear
Sometimes headgear discomfort is caused by not wearing the headgear as instructed by your orthodontist. Please refer to the instructions we provided. If the face bow is bent, please call us for assistance. Surprisingly, headgear often hurts less as it's worn more, so be sure you're getting your prescribed number of hours.
Loose Appliance
If your appliance is poking you, put some wax on the offending part.
Loose Bracket
If your bracket or band is still attached to the wire, put wax on it. If the wire comes out entirely, wrap the bracket with a tissue.
Loose Wire
Use a tweezer to put your wire back into place. If doing this and using wax doesn't help, use a small fingernail clipper to clip the wire behind the last tooth to which it is securely fastened. If your discomfort continues, put some wax on it.
Poking Wire
Us a pencil eraser to push the poking wire down or put wax on it to reduce your discomfort.
Are you looking for an "orthodontist near me"? Call Family Orthodontics at (952) 922-7117 or use our Request an Appointment form. We welcome patients from Minneapolis, Minnetonka, Edina, Golden Valley, St. Louis Park and surrounding areas.