Schedule Free Consultation
Meet Our Orthodontist
Rosemary Lelich, BA, DMD, MS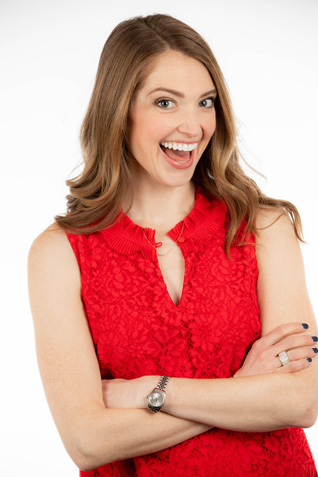 "I initially fell in love with Orthodontics when I realized that Ortho is a puzzle, a combination of science and art. Behind every bite is a unique and interesting person who deserves an individualized treatment plan, care, and compassion."
Education
Breck School
University of Pennsylvania, College of Arts + Science
University of Pennsylvania Dental School
University of Minnesota, Orthodontic Residency & Masters Thesis
Dr. Rosemary Lelich is passionate about orthodontics and about helping people change their smiles and their lives. She is always working to expand her orthodontic knowledge and to stay up-to-date with the latest research and technology. She is certified and has extensive experience with Invisalign. She leads a peer study group with Spear Education and currently serves as the Education Chair on the Minnesota Board of Orthodontics.
Dr. Lelich is a proud Minnesotan. After attending Breck School for 11 years, she moved to Philadelphia for undergrad at the University of Pennsylvania. At Penn, she double majored in Biological Basis of Behavior and Spanish and was fortunate to study in Barcelona for 6 months at La Universidad de Pompeu Fabra. Before dental school, Dr. Lelich lived in Washington DC where she worked for a non-profit organization before returning to Penn to earn her Doctor of Dental Medicine (DMD) degree. She was thrilled to return to Minneapolis to attend residency at the University of Minnesota. During her specialty training, Dr. Lelich completed her Masters Thesis in Bone Biology.
Dr. Lelich loves to travel and form international connections. She has participated in dental exchange programs in Colombia, Taiwan, and Spain. She is also involved in her local community through volunteer work and enjoys yoga, golf, theater, and spending time with her family.
Meet Our Orthodontic Team
Ariana, Licensed Dental Assistant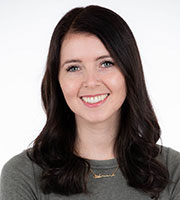 "I began my orthodontic career here in May of 2013 and have loved every minute it! There is nothing more rewarding than giving people the smiles they have always wanted! I currently live in the southwest suburbs and I'm not sure I could ever leave! On my free time, I enjoy working out and any outdoor activities, especially in the winter. You might notice I LOVE Christmas, my cat, and keeping up on celebrity gossip! I cannot wait to meet you!"
Caitlin, Licensed Dental Assistant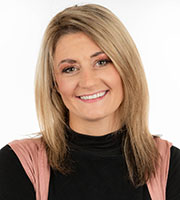 "I started at Family Orthodontics in September, 2015! The staff has been great and meeting our patients, both young and old, has been very rewarding and fun. I graduated college in 2013 and have been working in orthodontics for three years. It's definitely my favorite dental specialty, no doubt about it. For fun, I like to go watch and cheer on the Minnesota Wild hockey team!!"
Karlie, Licensed Dental Assistant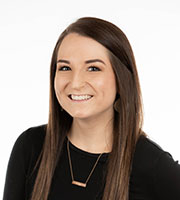 "I'm from the North Shore, so I love anything that has to do with being outdoors! Rollerblading, skiing and exploring parks are some of my favorites. I love animals, I have two kittens and a 10 year old pug! I am passionate about cheering on any Minnesota sports team! A little fun fact about me is I knew I wanted a career in orthodontics when I was 13 years old experiencing braces myself! "
Annalise, Licensed Dental Assistant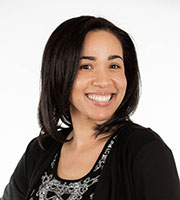 "I am a licensed and certified dental assistant. I started my career in 2019. I absolutely love to be a part of a patient's journey to a beautiful smile. When I'm not in the clinic you can find me doing arts and crafts, having outdoor adventures, and spending quality time with family."
Shelli, Office Manager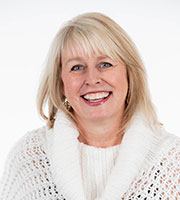 "As the office manager, I'm in charge of financial contracts, helping patients with their dental insurance, and scheduling appointments. I'm proud to say I've been working at Family Orthodontics since 1997 and I love being a part of such a great team! Our doctors truly care about our patients, and always treat them like part of the family. In my spare time, I like to work out and spend time with my husband and our two kids."
Julie, Office Administrator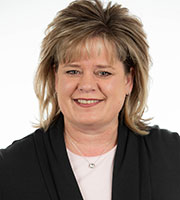 "I work at the front desk answering phones, making appointments, and helping patients. I have worked at Family Orthodontics since 2006, and I love it here! My favorite part of my job is interacting with our patients and their families. All of our patients are special to me and I enjoy getting to know them on a personal basis. My husband and I have four children and a dog. Away from the office, I enjoy spending time with my family and traveling to Mexico."
Christa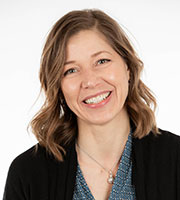 "Joining the Family Orthodontics team in February 2020, I'm very excited to be a new addition! The positive, helpful attitudes of all the staff were evident from my first day. You will find me at the front desk greeting patients, answering the phone and scheduling appointments. My husband, youngest son and I (along with our very spoiled Labradoodle) recently relocated to the area. When our schedule allows we enjoy traveling, especially to visit family. Some of my other interests include hiking, yoga and baking. "
When you want exceptional orthodontic treatment from an exceptional team, call Family Orthodontics at (952) 922-7117 or use our convenient Request an Appointment form. Dr. Lelich and her team welcome patients from Minneapolis, Minnetonka, Edina, Golden Valley, St. Louis Park and neighboring communities.