Schedule Free Consultation
Invisalign Teen
Many teens face orthodontic treatment and it's a common worry among them that they'll be wearing metal braces for years. What teens may not know is that they could be an excellent candidate for Invisalign Teen. Discreet, bracket-free, and a faster treatment than conventional braces, this orthodontic option is available from certified elite Invisalign Teen provider and orthodontist Dr. Rosemary Lelich at Family Orthodontics in St. Louis Park, MN. at Family Orthodontics in St. Louis Park, MN.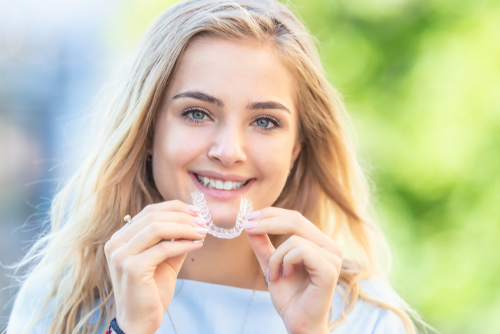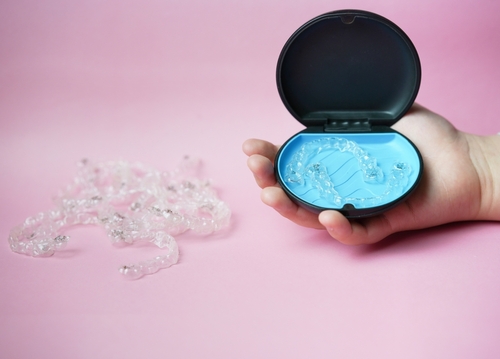 How Invisalign Teen Works
Already feeling self-conscious about the idea of wearing brackets and wires on your teeth? When you see your orthodontist, ask about Invisalign Teen, which works exactly like Invisalign for adults but with a few special teen-centric perks. View the virtual treatment plan and expected results to see how your new smile will look at the end of treatment.
Here's what to expect from Invisalign Teen:
The process: Teeth are moved consistently and gently, a few at a time, until bite and teeth are in full alignment. Trays are changed out about every two weeks to move the next few teeth until the entire mouth is aligned.
Wear time: Trays are worn for 20 to 22 hours a day and only removed for meals and cleanings.
Checkups: You only need to see your St. Louis Park orthodontist about every six to eight weeks for checkups and to collect your next sets of aligners.
Wear indicators: Every Invisalign Teen aligner is equipped with wear indicators that fade as the aligners are worn. This reveals to the orthodontist whether the trays are being worn as often as they should. There's no opportunity for cheating with Invisalign.
Eruption tabs: Once a teen has lost all their baby teeth, they are often eligible for orthodontics, though there may still be a few molars that have yet to fully erupt. Eruption tabs are included in Invisalign Teen trays to guide teeth into their proper position and avoid complications during treatment.
Replacement aligners: Most teens have proven to be incredibly responsible with their Invisalign, but accidents happen to even the most responsible patient. If a tray is lost, damaged, or thrown away, Invisalign Teen comes with six replacement aligners before extra charges are incurred.
Benefits of Invisalign Teen
Teenagers are sensitive about their appearance and braces tend to complicate those feelings. The thought of wearing clear, nearly invisible aligners can automatically boost self-esteem by eliminating the potential of a metal mouth.
Teens and parents will see different benefits in Invisalign Teen, but they are all good across the board:
Freedom: Invisalign clear aligners can be worn during gym class, while playing an instrument, and while playing sports. It won't interrupt your smile when you're hanging out with friends, in the drama production, taking selfies, or on a date.
No food restrictions: Food is very important to teens, and they don't want to be at a party or friend's house and have to say no to popcorn or pizza or candy because of braces restrictions. With Invisalign, they only need to remove their trays (and stash them safely in their case) to indulge in what everyone else is enjoying.
Comfortable: Brackets and wires of conventional braces are effective and powerful, but they can be uncomfortable, snagging lips and cheeks. Aligners are smooth and comfortable, slipping off the lips and only causing discomfort during the adjustment period for each new set of trays.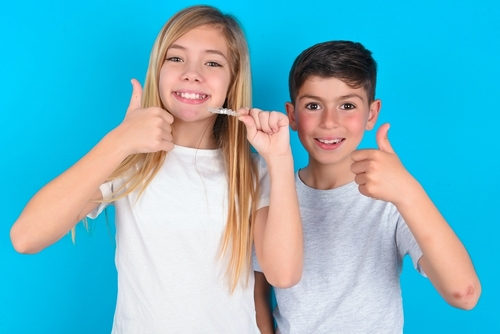 Get Invisalign Teen from St. Louis Park Orthodontist
Invisalign clear aligner treatment can correct nearly every misalignment that conventional metal braces can repair, but only your orthodontist can tell you for certain whether you're a good candidate for this treatment. Schedule a consultation with Dr. Lelich at Family Orthodontics, serving St. Louis Park and the surrounding areas, to learn more about Invisalign and find out whether it's right for the adolescent in your life.