The Clear Alternative to Braces
Schedule Free Consultation
Invisalign Treatment Minneapolis
Family Orthodontics is a Certified Elite Invisalign Provider
Consider Invisalign to get the beautiful straight teeth you've always wanted — without braces. A complimentary consultation with Dr. Lelich and our orthodontic practice team can determine if Invisalign is right for you.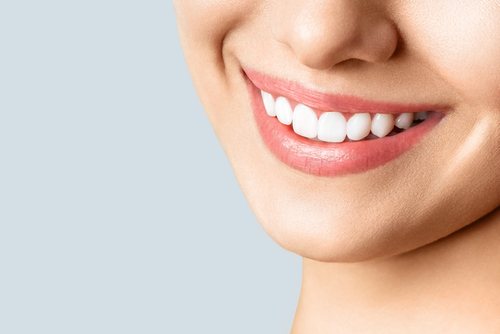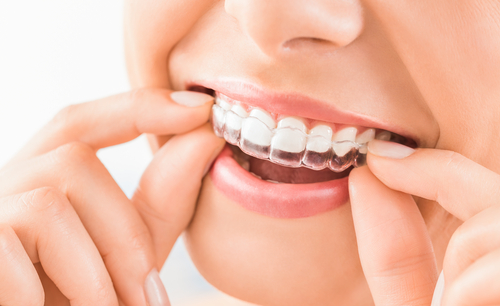 What is Invisalign?
Invisalign is a modern, high-tech alternative to traditional metal braces. Invisalign uses a series of invisible, removable and comfortable clear aligners that no one can tell you're wearing. These aligners are made of durable plastic using 3D computer imaging technology and have been proven effective for straightening teeth all over the world. More than 70% of orthodontists in the US and Canada are now certified to treat with Invisalign, as are many dentists. Invisalign lets you smile more during treatment as well as after.
How does it work?
You wear each set of clear aligners (upper and lower) for about two weeks, removing them only to eat, drink, brush and floss. As you replace each aligner set with the next one in the series, typically every 2 to 3 weeks, your teeth will move little by little, week by week, until they have straightened to their final positions. You'll visit us about once every six weeks to ensure that your orthodontic treatment is progressing as planned. Total treatment time typically lasts nine to 15 months, and the number of clear aligners worn during treatment is usually between 18 and 30, but these numbers will vary from person to person.
Will it work for me?
How does Invisalign compare with traditional braces?
Invisalign aligners are not only invisible, they are removable, so you can eat and drink whatever you want during treatment, without the dietary restrictions necessary when you wear traditional metal braces. You can also brush and floss with no problem. Having the ability to maintain your home oral hygiene is a huge advantage. The clear aligners are also more comfortable to wear, with no metal parts to cause mouth abrasions during treatment. And no metal or arch wires means you spend less time getting orthodontic adjustments. Invisalign even allows you to view your own virtual treatment plan and expected results when you start so you can see how your new straight-teeth smile will look when treatment is complete.
Aren't all clear liners equal?
The Invisalign system is more than a clear aligner. It's an entire system.
Apples, popcorn, pizza… no problem!
You've probably heard from friends with braces that you won't be able to eat anything. With Invisalign Teen you can eat whatever you want! Unlike traditional metal braces, your Invisalign Teen clear aligners are removable, which means you can go ahead and eat all the things you love without worrying about breaking a bracket or losing a rubber band. Cheers! It's your life; don't let braces get in the way!
Clear aligners are comfortable and durable. They also fit in with your school and extracurricular activities. So whether you're acting in a school play, swimming a 50-meter backstroke, throwing a football down field, or playing the clarinet with the school band, you won't have to worry about your braces getting in the way! If you're searching for "Invisalign near me," be sure to give Family Orthodontics a call.
Success Stories
Teen and Mom Explain How They Love Invisalign Treatment
Hadi, the 5 Millionth Person to Choose Invisalign® Treatment
Made to Move Stories #4: Jenn
Schedule a Consultation
Family Orthodontics is a Certified Elite Invisalign Teen Provider
Teenagers are particularly sensitive about their appearance. So if you or your teenage child is bummed out about needing braces, Invisalign may be just the right solution. Invisalign Teen gives you a whole new way to wear braces for a "clearly" amazing smile! With these virtually invisible braces, your usual "brace-face" worries will be gone. Whether your team has a game coming up this Friday night, the homecoming dance is only a month away, or your yearbook pictures are just around the corner, you won't have to stress over any of it with the teen orthodontic treatment. You won't have to turn down dates, wear a paper bag over your head or hide out in your room for two years until your treatment is over! Invisalign Teen clear aligners are a perfect fit for your active lifestyle because they are:
Clear, virtually invisible
Easily removable for eating, brushing, flossing
Super comfortable to wear
Customized just for you
Where can you get Invisalign?
If you live in St. Louis Park, Minneapolis, Edina, Minnetonka, Golden Valley or any of the nearby Minnesota communities, you can get Invisalign orthodontic treatment from Family Orthodontics right here in St. Louis Park. Here a certified provider can examine you and tell you if Invisalign braces are the right solution for your teeth straightening needs.
If you live in St. Louis Park, Minneapolis, Edina, Minnetonka, Golden Valley or any of the nearby Minnesota communities, you can learn more about clear aligners by calling Family Orthodontics at (952) 922-7117 or use our convenient Request an Appointment form. Contact our office today to schedule our initial consultation.