Schedule Free Consultation
Invisalign Candidate
Invisalign candidate is appealing to many people, especially adults who want to get a straight smile without the fuss of brackets and wires. Whether you are indeed a good Invisalign candidate, though, is the big question. Certified Invisalign provider Dr. Rosemary Lelich, and her team at Family Orthodontics in St. Louis Park, MN, is prepared to review your oral health, discuss your smile goals, and determine whether you qualify for this innovative orthodontic treatment.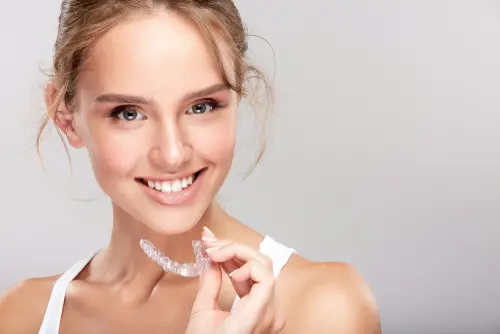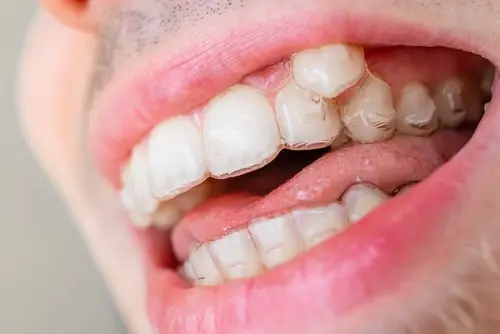 Alignment Problems That Invisalign Can Fix
Invisalign can correct nearly every alignment problem that metal braces can fix. There will be exceptions from time to time, depending on how complex a case is, but the following dental concerns can usually be corrected with Invisalign trays:
Gapped teeth
Crooked teeth
Crowding
Overbite
Underbite
Open bite
Crossbite
Your initial orthodontic exam includes digital x-rays, 3D imaging, and the orthodontist's review of your mouth. All these elements together provide a complete picture of the positions your teeth are in and whether Invisalign is the right method to shift them into proper alignment.
What Makes You a Good Invisalign Candidate
Sometimes, the factors that make you an interested Invisalign candidate have nothing to do with your teeth and everything to do with how this orthodontic treatment impacts the other aspects of your life. Adults and teens alike revel in the perks of Invisalign, with many of the following reasons influencing their wish to get clear aligners:
Discreet: You want straight teeth, but you don't think everyone needs to know about your journey to get there. Invisalign is discreet, barely noticeable thanks to thin, tight-fitting, clear trays. Manage your job, school life, socializing, and more without anyone being the wiser about your orthodontics.
Comfortable: Whether you spent time in brackets and wires or have only heard about it, if you don't want to endure any discomfort, Invisalign delivers. The aligners are smooth and do not snag the lips or cheeks.
Freedom: For the times when you want to take a break from your orthodontics, Invisalign has a small amount of built-in freedom because wearers must remove the trays to eat. Enjoy your favorite meals without any restrictions and pop out the aligners when you just need a break for a few minutes.
Fast: Braces typically take about two years to complete. Invisalign only takes about half that time, an average of one year, though some patients require less time and others need a little more.
A great reason to be interested in orthodontics, whether you're an Invisalign candidate or not, is that your oral health will improve. Straight teeth are easier to clean, which means your future dental health will be better because of your orthodontic journey.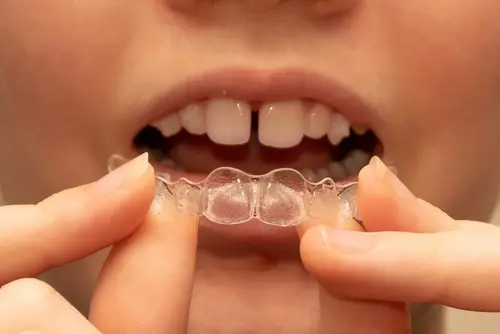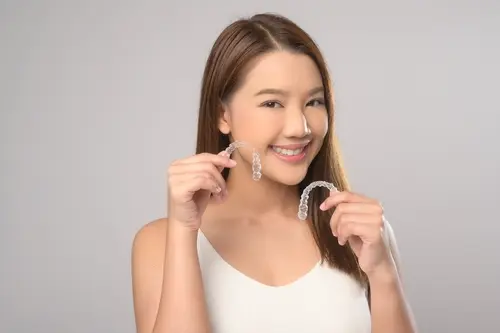 What Type of Invisalign Candidate Are You?
Invisalign is easily adjusted to accommodate a patient's unique oral health needs and misalignment. If you are a good Invisalign candidate, you will find yourself learning more about the following methods:
Invisalign Full: The most common treatment that aligns top and bottom teeth completely at the same time over the course of a year.
Invisalign Lite: A faster treatment that takes about six months to correct minor spaces, some crooked teeth, or a little overcrowding.
Invisalign Express: Designed for patients who had orthodontic treatment in the past but relapsed, or who have small spacing concerns. Takes about three to six months.
Invisalign Teen: Designed specifically for teenagers, they work just like adult Invisalign but also come with compliance indicators and eruption tabs for adult teeth that have yet to make their debut.