Schedule Free Consultation
Patient Information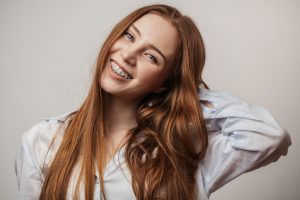 At Family Orthodontics, our greatest goal is to give our patients the healthy, straight, beautiful smile they have always wanted. We understand that choosing to receive orthodontic treatment is a big decision, and we respect your reasons for wanting to improve the way you look and feel. Dr. Rosemary Lelich and our orthodontic team will work with you every step of the way to make sure your orthodontic care is as rewarding as possible. We use the latest technology, offering a variety of safe and gentle treatment options, to give you the customized, individual care you deserve.
Every great smile starts with an initial consultation!
Your initial consultation will give you the opportunity to meet our team, learn more about orthodontics, receive a complete initial exam, and find out which treatment options will best meet your needs. During your initial consultation, we will:
Review your dental and medical history forms
Provide a complete oral exam, with X-rays, to determine which treatment options are right for you
Create a customized treatment plan
Discuss all financial information, insurance options, and payment plans
Our team will be glad to answer your questions, and we will provide all the information that you need to determine which orthodontic treatment is right for you. Please contact our orthodontic practice to schedule your initial consultation. We can't wait to meet you!
Scheduling Appointments
Visiting your orthodontist about every six to eight weeks is an important part of your orthodontic treatment. We will work with you to make sure your appointment times are as convenient as possible.
We understand that life happens! If you're running late or need to reschedule, please let us know, and we will do everything we can to accommodate you. When you're ready to schedule your first appointment contact us and our friendly scheduling coordinator will assist you. We're looking forward to working with you.
Visiting Your Regular Dentist During Orthodontic Treatment
It is very important that you continue to visit your family dentist once every six months, even during your orthodontic treatment, for teeth cleanings and routine dental checkups. If you need extra dental care, we will be happy to coordinate with your family dentist to make sure you are receiving the best care possible.
Financial Information
The cost of your orthodontic treatment may vary depending on your individual needs and treatment plan. Dr. Lelich or one of our orthodontic team members will present patient information which will include the cost of your treatment, and each of your available payment plan options, so that you are able to make the best choice for you. We will work with you to create a payment plan that fits your budget, and you will know what to expect before beginning treatment.
You deserve the excellent orthodontic care offered by Family Orthodontics, so we offer a variety of payment options to make your orthodontic treatment affordable.
We accept most dental insurance plans and will work with your dental insurance provider to maximize your benefits. For your convenience, we accept cash, check, and most major credit cards. We also offer affordable third-party financing options including CareCredit® and The Lending Club. With third-party financing, you can:
Start treatment immediately
Enjoy low monthly payments
Finance up to 100% of the treatment cost
Choose between several payment options
Pay no costs upfront
Pay no annual fees
Office Hours
Monday 7:30am to 4:30pm Tuesday 8:00am to 4:30pm Wednesday 8:00am to 4:30pm Thursday 7:30am to 4:30pm
Call Family Orthodontics at (952) 922-7117 or use our Request an Appointment form. We welcome patients from Minneapolis, Minnetonka, Edina, Golden Valley, St. Louis Park and neighboring areas. We will go over all of the patient information that is required of you to begin the process of regaining your beautiful smile.