Rosemary Lelich, BA, DMD, MS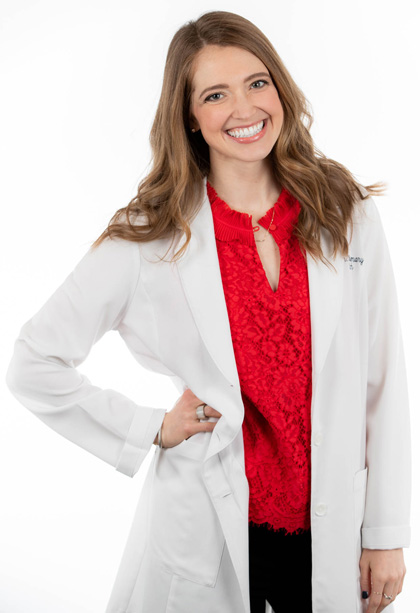 "I initially fell in love with Orthodontics when I realized that Ortho is a puzzle, a combination of science and art. Behind every bite is a unique and interesting person who deserves an individualized treatment plan, care, and compassion."
Education
Breck School
University of Pennsylvania, College of Arts + Science
University of Pennsylvania Dental School
University of Minnesota, Orthodontic Residency & Masters Thesis
Dr. Rosemary Lelich is passionate about orthodontics and about helping people change their smiles and their lives. She is always working to expand her orthodontic knowledge and to stay up-to-date with the latest research and technology. She is certified and has extensive experience with Invisalign. She leads a peer study group with Spear Education and currently serves as the Education Chair on the Minnesota Board of Orthodontics.
Dr. Lelich is a proud Minnesotan. After attending Breck School for 11 years, she moved to Philadelphia for undergrad at the University of Pennsylvania. At Penn, she double majored in Biological Basis of Behavior and Spanish and was fortunate to study in Barcelona for 6 months at La Universidad de Pompeu Fabra. Before dental school, Dr. Lelich lived in Washington DC where she worked for a non-profit organization before returning to Penn to earn her Doctor of Dental Medicine (DMD) degree. She was thrilled to return to Minneapolis to attend residency at the University of Minnesota. During her specialty training, Dr. Lelich completed her Masters Thesis in Bone Biology.
Dr. Lelich loves to travel and form international connections. She has participated in dental exchange programs in Colombia, Taiwan, and Spain. She is also involved in her local community through volunteer work and enjoys yoga, golf, theater, and spending time with her family.
Board Certified Orthodontist Dr. Rosemary Lelich offers quality orthodontic treatment for patients of all ages including Invisalign, braces and interceptive orthodontics. Call Family Orthodontics today in St. Louis Park, Minnesota for your consultation to get the beautiful straight teeth you've always wanted.