Move Forward With A
Confident Smile With
Clear Braces
Schedule Free Consultation
Clear Braces
Many people shy away from braces because they worry about how visible they will be. If your dentist has recommended that you get orthodontic treatment, you are not destined to have a metal mouth. Modern innovations have made clear braces possible and allow patients to discreetly straighten their smiles. Schedule a consultation with Dr. Rosemary Lelich at Family Orthodontics in St. Louis Park, MN, to find out what's right for you.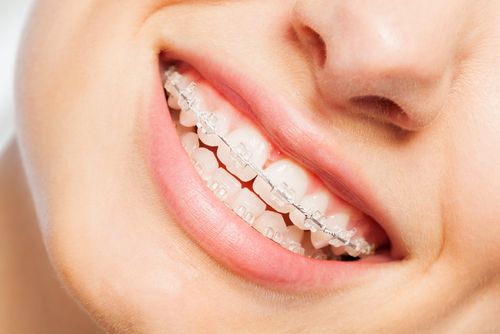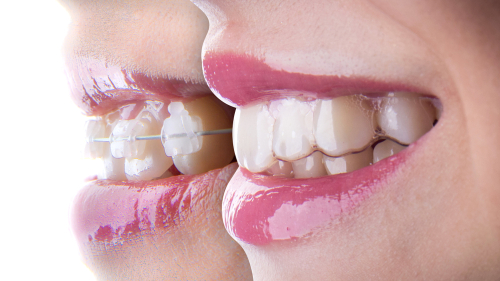 Types of Clear Braces
Braces have never been better-looking, less noticeable, and easier to live with than they are now. In most cases, your orthodontist can find a way to treat your misalignment in a subtle way. Whether you have crooked teeth, gapped teeth, an overbite, underbite, crossbite, crowded teeth, or otherwise, it's great to have options when it comes to orthodontics because not every patient, whether adult or teen, is eligible for every type of treatment.
Here are the two types of clear braces that might work for you:
Invisalign: This orthodontic solution wins for Most Popular Braces, especially among adults who have long wanted straight teeth but have not wanted obvious braces. The trays are clear, snug-fitting, and removable, and are truly difficult for anyone to notice. If you qualify for Invisalign, you are likely to have half the treatment time of conventional braces, plus Invisalign doesn't get in the way of school, work, photos, or anything else because it's nearly impossible to see.
Clear Ceramic Braces: Whether you call them ceramic braces or clear braces or both, this orthodontic option delivers all the benefits of metal braces without the metal. Made of clear, tooth-colored materials, this type of orthodontic treatment blends into your smile for excellent camouflage. Both brackets and wires are subtle and they are fixed in place to address complex alignment issues.
Taking Care of Clear Braces
Your St. Louis Park orthodontist will determine if you are a good candidate for braces. Here are the categories of treatment we offer at Family Orthodontics:
Braces for Kids: Early intervention Phase One orthodontics are great for kids who have protruding front teeth, suck their thumb, have difficulty chewing, or other issues that can negatively affect their bite, alignment, and growth.
Teen Braces: Adolescents are the demographic commonly associated with braces. Some will qualify for Invisalign Teen and enjoy the benefits of nearly invisible braces. Others will wear traditional orthodontics that are metal or clear and can be accessorized with colorful rubber bands.
Adult Braces: Most adults qualify for any type of orthodontic treatment, whether clear braces, traditional braces, or Invisalign. The biggest draw for adults, however, are braces that are discreet and do not interfere with their job or lifestyle.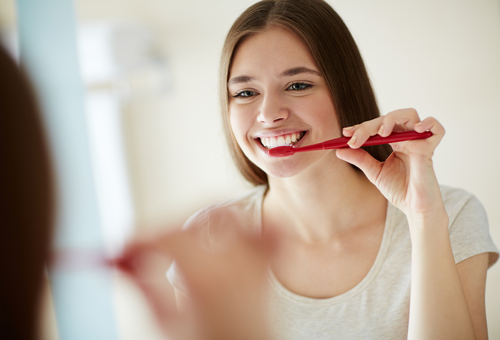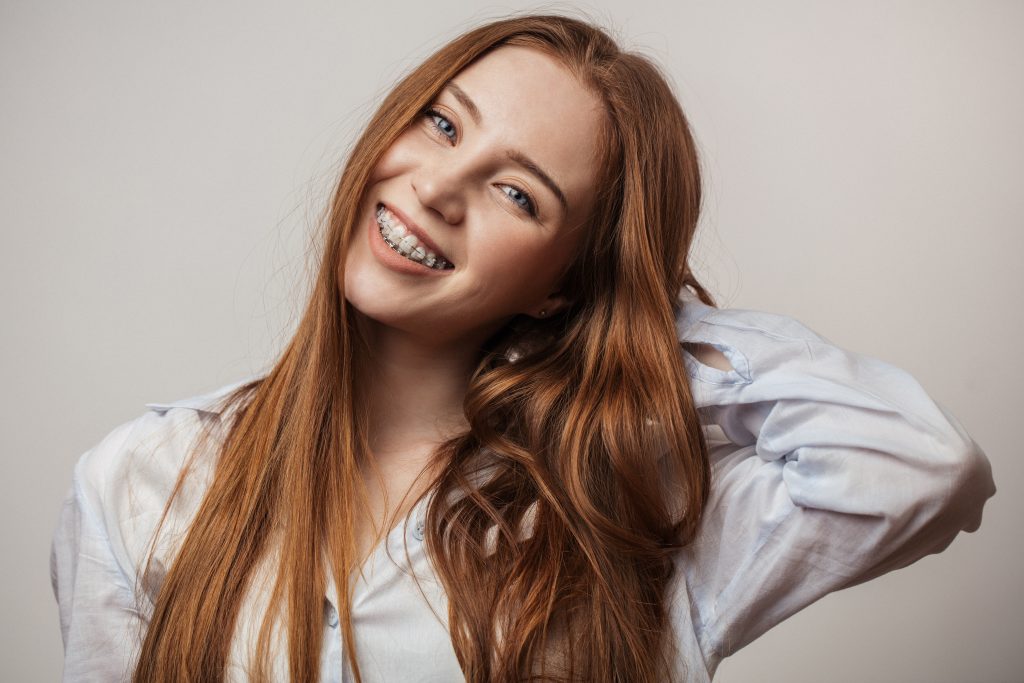 Are You a Good Candidate for Clear Braces?
It is natural to have cosmetic concerns when you're thinking about getting braces. No one should be uncomfortable about how they look as they pursue a straight smile. You also shouldn't feel like you're prevented from getting the straight smile you want because you're worried about the visibility of braces.
Many people choose clear braces, and many orthodontists recommend them, to help a person maintain their confidence while undergoing orthodontic treatment. Both adults and teens are eligible for these advanced orthodontic options.
Get Clear Braces in St. Louis Park, MN
When you schedule a consultation with Dr. Lelich at Family Orthodontics, you will undergo an orthodontic exam that reviews your bite, alignment, and how much your teeth must move to create a straight smile. Dr. Lelich will make recommendations about the best treatments for your unique oral health and, together, you will come up with a plan that will give you a beautiful, healthy smile.
Contact Family Orthodontics to schedule an appointment or consultation for yourself or your child. We welcome patients from St. Louis Park, Edina, Minneapolis, Minnetonka, Hopkins, and the surrounding areas.
Contact Dr. Rosemary Lelich at Family Orthodontics in St. Louis Park, Minneosta for your initial consultation.