Schedule Free Consultation
Invisalign Timetable
All Invisalign wearers want to know what their Invisalign timetable will be: How long will I have to wear the aligners? What is my actual time commitment? There isn't one blanket answer to these questions. The only accurate response is, "It depends." At Family Orthodontics in St. Louis Park, MN, we let our patients know what to expect right from the start, so they are aware of how long their treatment is expected to last and all the obligations in between.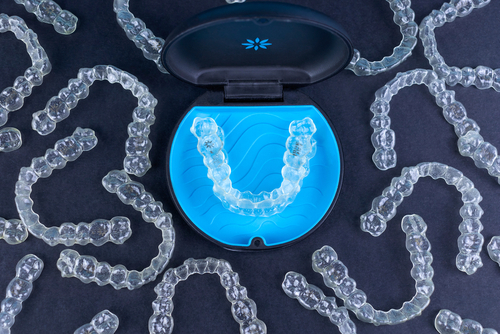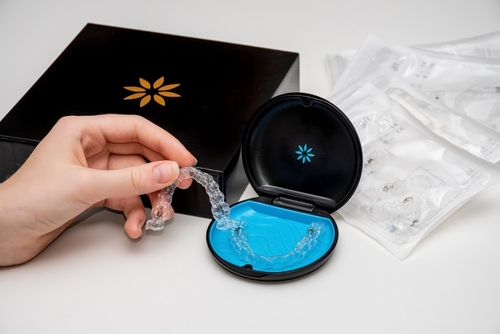 The Magic Year of Invisalign
On average, Invisalign cases take about one year to complete. Not every patient will fit this Invisalign timetable, however. The complexity of your unique case will impact how many trays you need to wear to fully shift your teeth into alignment and that will affect overall wear time. If you must wear attachments too, which many patients do, this will impact how effective each tray is in moving teeth into alignment.
Some patients will find themselves with a treatment plan of only six to eight months, but that's rare. The only people who fit into this category are those who have only a few crooked or gapped teeth or whose teeth have relapsed from previous orthodontic treatment.
One thing is certain: You'll know at the start of treatment how long your unique Invisalign timetable is. Thanks to 3D, timelapse images of your mouth, you'll see how and when your teeth will move. This visual can help you be patient for the changes that are ahead.
How Long Until You See Results?
Every patient is different and the speed with which your correct alignment occurs will depend on things like:
The shape of your jaw
The condition of your gums
Genetics
Your adherence to wearing the aligners
While you may see a few prominent teeth shifting a little in the first two months of treatment, others may notice a change in as little as two or three weeks. There is no standard. If you feel like after several months you're not seeing any change, check in with your orthodontist – sometimes, the most crooked teeth are moved later so the most dramatic results are saved for last.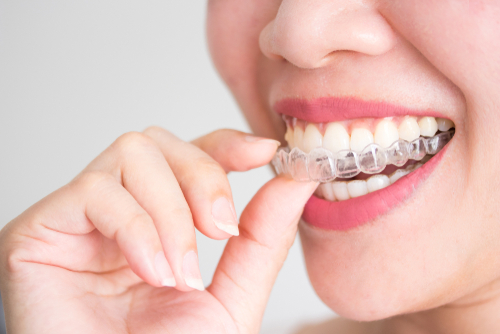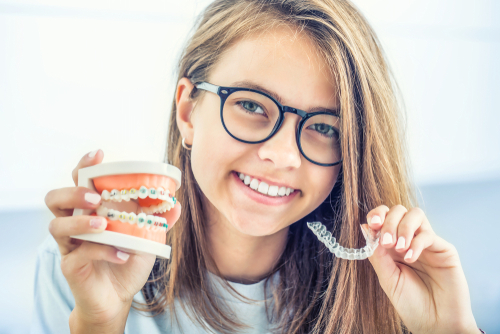 Be Grateful for Invisible Aligners
Many people who need braces would do just about anything to avoid metal brackets and wires. While many patients cannot sidestep this treatment, there are just as many who do qualify for Invisalign. If you're feeling grumpy about not seeing results or resenting the Invisalign timetable you're on, remember:
You don't have uncomfortable brackets and wires on your teeth
Your treatment is likely to be half the time of metal braces treatment
Your clear trays make adjustments on individual teeth, not all the teeth at once
Metal braces have sometimes been called inefficient, but only in contrast to the Invisalign timetable. Movement and visible results might not occur right away with Invisalign, but overall they will fall into place sooner than metal braces.
All the Other Time Invisalign Timetable Commitments
When you put in the recommended amount of time as you wear Invisalign, the better your results will be. But along with the extended periods of aligner wear, there are the ongoing responsibilities that affect your progress and the success of the treatment. For example:
Wear daily: Wear trays as required for 20 to 22 hours a day, no exceptions.
Change trays: Changing your trays is like getting braces tightened. It needs to happen every two weeks to keep Invisalign working and moving.
See your orthodontist: You only need to see your orthodontist every six to eight weeks for a checkup and to collect new trays.