Giving You The Perfect Smile
Schedule Free Consultation
Orthodontic Appliances
Orthodontic appliances come in many different forms. Some are designed to help braces work faster and better. Others are intended to help minimize the need for extensive orthodontic treatment. Some appliances work in conjunction with braces. At Family Orthodontics in St. Louis Park, MN, Dr. Rosemary Lelich and her team determine the best tools to correct your unique alignment issues. No matter what, the goal is always the same – to produce straight teeth and healthy smiles.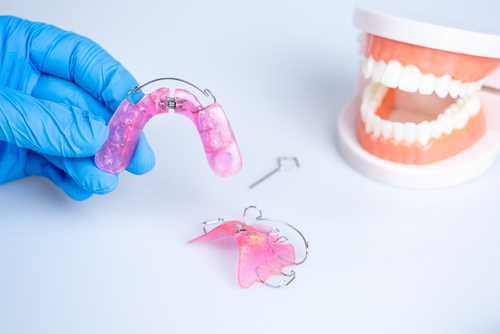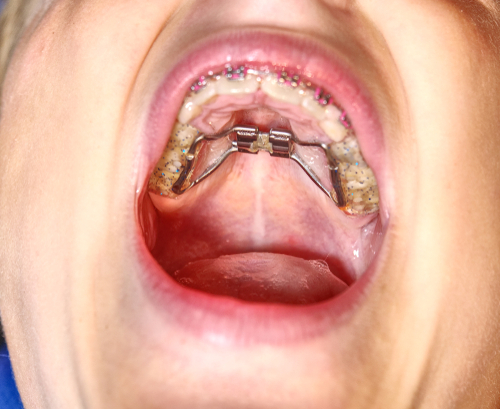 Palatal Expander
The palatal expander is used prior to braces and expands or widens the upper jaw by putting gentle pressure on the upper molars. Adjustments are made regularly according to your orthodontist's guidelines until the desired width is reached.
The appliance is kept in place for several months to ensure that the expansion sticks and there is no regression. This effort provides enough space for erupting teeth, prevents developing teeth from crowding, helps the back teeth fit together, and improves the airway and breathing.
Carriere Distalizer
A Carriere distalizer is typically used before braces for up to six months with the goal of correcting the bite before the teeth are straightened. The distalizer pushes the upper teeth into the proper position, an adjustment that helps create a shorter orthodontic treatment time overall. When it comes to appliances, the Carriere distalizer does the work of headgear without the obnoxious attachments.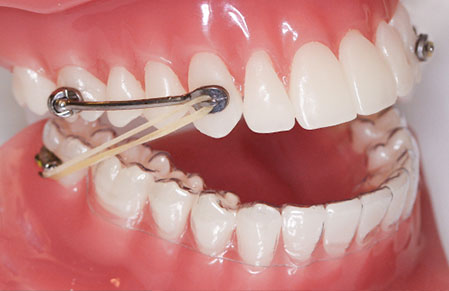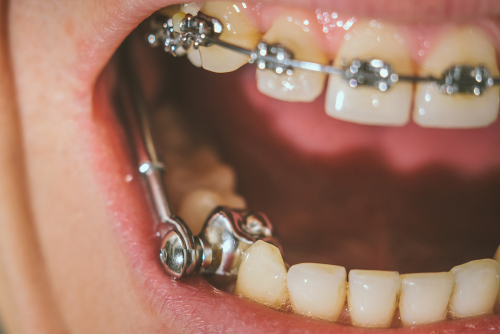 Herbst Appliance
When the lower jaw hasn't quite caught up to the upper jaw in development, the Herbst appliance encourages the development of the lower jaw. Both jaws are moved into proper alignment as soon as the Herbst appliance is put in place, offering visual motivation for what is trying to be achieved.
The actual wearing of the appliance will last for up to a year so the desired effects are permanent. This appliance fits discreetly inside the cheeks and is sometimes used in conjunction with braces for the best results.
Mouth Guard
Any orthodontic patient who plays sports will need to be extra cautious about protecting their teeth and all the gear attached to them. The last thing you want to do is take an elbow or helmet to the mouth and damage your braces and teeth.
Your orthodontist will create a customized mouth guard to help prevent any potential injuries to your brackets, wires, trays, teeth, jaw, or tongue. This is one appliance that every athlete who wears braces needs and wants to have.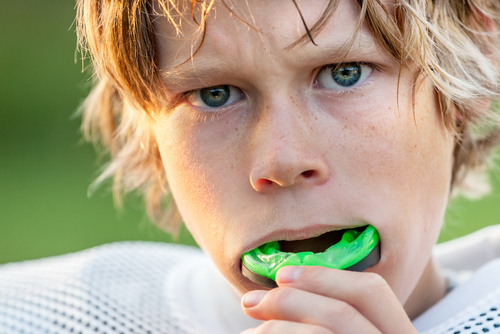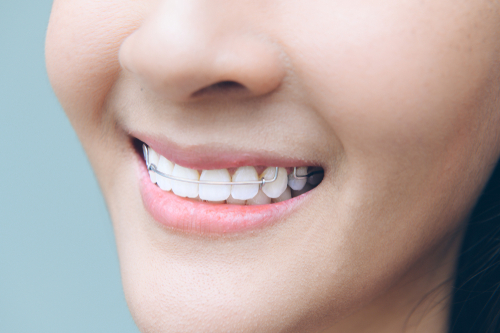 Retainers
If you wear braces, then you will one day wear a retainer. Whether you wear conventional metal braces or Invisalign, retainers are a must at the end of treatment. All those months and years of effort to align your smile are solidified by the presence of a custom-made retainer that helps teeth stay in their new places.
You may have to wear this appliance 24/7 when it is first issued to you, but eventually the retainer will only need to be worn while sleeping. Permanent, discreet retainers are also available rather than a removable appliance. Your orthodontist will tell you what's possible what's best for your teeth.
Common Orthodontic Appliances from Family Orthodontics
Not every orthodontic patient will need every appliance, but all the appliances are designed to make orthodontic treatment more effective. At Family Orthodontics, we use a variety of appliances in interceptive orthodontics to enhance jaw growth, straighten teeth, and balance the face for proper development.
Our goal is to minimize treatment time and improve results by carefully selecting the most appropriate appliance for each patient's unique alignment needs. Learn more about what's right for you by scheduling an appointment with Dr. Lelich at Family Orthodontics. We welcome patients from St Louis Park, Minneapolis, Minnetonka, Edina, Golden Valley, and all neighboring areas.