Schedule Free Consultation
Sports Mouth Guards
Teeth are always at risk when someone plays a sport, but athletes who wear braces face additional risks. Whether teen or adult, when you have a customized sports mouth guard in place, you can be sure that both your teeth and braces will be well-protected, no matter what sport you play. Family Orthodontics in St. Louis Park, MN, is ready to help you find the best way to keep your smile safe.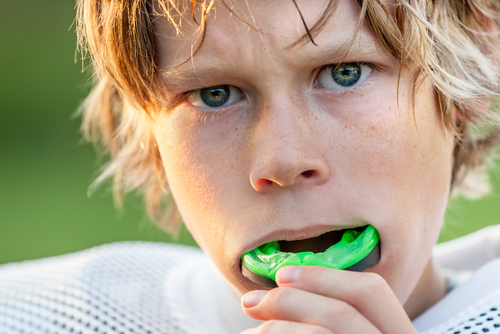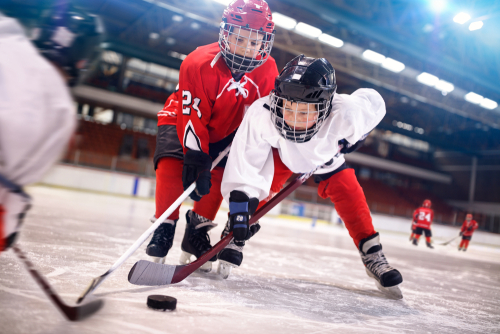 The Risks of Playing Sports with Braces
Many teens worry they'll have to give up their favorite thing because of orthodontic treatment. You don't have to stop playing sports because you wear braces. You just need to be aware of the dangers and what you can do to prevent damage or destruction.
There is always the chance of suffering a fall, colliding with another player, or getting hit with a piece of equipment. Braces and teeth that go unprotected could suffer serious, painful, costly damage. Customized sports mouth guards can be made to protect:
Brackets and wires
Retainers
Invisalign
Other hardware
Just like cleats, helmets, uniforms, and other items, a sports mouth guard is a must-have piece of equipment and protective gear for all athletes, especially those with braces.
The Right Sports Mouth Guard for You or Your Teen
There are always over-the-counter mouth guards available for athletes, and while it's better to have something protecting your teeth than nothing at all, these one-size-fits-all options can do more harm than good.
You want to get an appliance that protects orthodontics, teeth, jaw, and tongue from any potential damage during game play. There's a difference between conventional mouth guards and orthodontic sports mouth guards. Here is what you need to know.
Customized is best: Regular mouth guards are made of thermoplastic and are known as boil-and-bite guards that mold to the teeth. They're convenient but do not work for people who have braces. If you take a blow to the mouth, the braces could be broken or dislodged, bite could be damaged, and soft tissues could be torn. A customized mouthpiece is incredibly important.
Materials matter: A conventional mouth guard is molded in place and does not change – and that doesn't work for someone undergoing orthodontic treatment whose bite and teeth are shifting all the time. A customized sports mouth guard is usually made of high-grade protective silicone – specifically for someone who wears braces – and accommodates ongoing changes.
Fit is everything: A customized sports mouth guard is fitted in place, not only over teeth and braces but under the top lip. This allows the appliance to serve as a cushion and prevents the lips and cheeks from being pushed into the brackets or getting snagged. The sports guard fits around the braces while protecting hardware and teeth simultaneously. The guard is a little bigger than conventional mouth guards, but comfort and safety are worth the difference.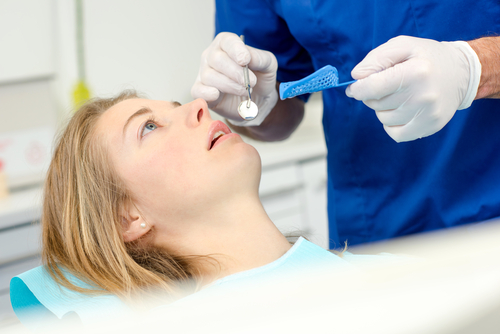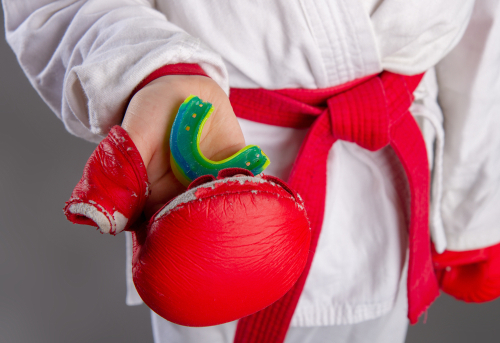 Get a Customized Sports Guard in St. Louis Park, MN
You don't want your kid's sports season to be derailed by a hit to the mouth, and you certainly don't want all the orthodontic progress they've made eliminated because of a dental trauma on the field or court. Sports are all about teamwork, celebration, and athleticism, but they're also about playing hard, having fun, and staying safe – you can do just that with a customized sports mouth guard in place and not have to worry about your braces. It's nice to know you can focus on the game and play your best when you're fully protected.
Get a customized sports mouth guard for braces from Family Orthodontics in St. Louis Park, MN. We serve patients in Minneapolis, Edina, Minnetonka, Golden Valley, and neighboring communities. Contact our office today for your consultation to get a customized sports guard.