Schedule Your Free Consultation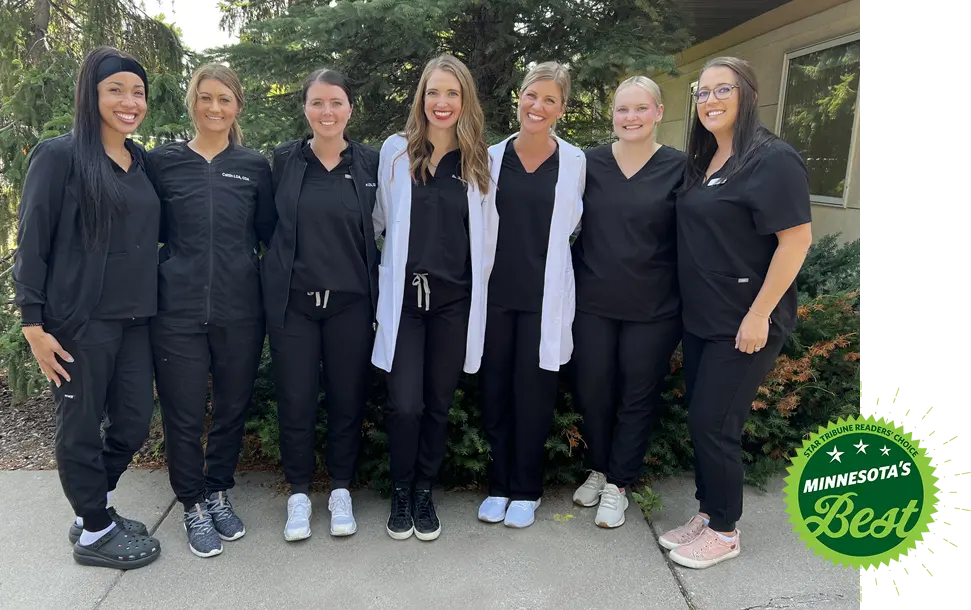 What to expect at
Family Orthodontics!
Your smile is our passion! At Family Orthodontics, we want to help you, or your child, achieve the beautiful, straight smile you've always dreamed of. We provide orthodontic treatment for children, teens, and adults. Using state-of-the-art orthodontic options, like Invisalign® and LightForce™, we have shortened appointment times and reduced the number of appointments needed to ensure your experience is effective and efficient. Welcome to Family Orthodontics! Where beautiful smiles begin!
Cutting Edge Orthodontic Technology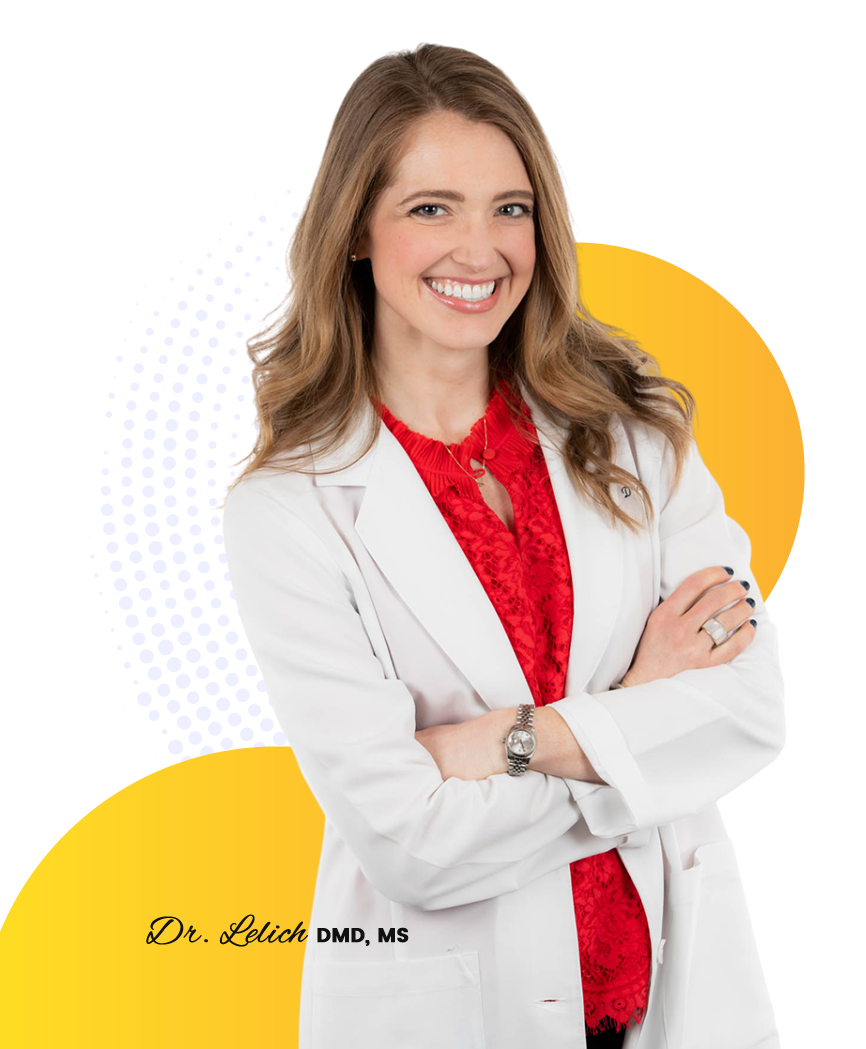 Meet Dr. Rosemary Lelich
St. Louis Park Orthodontist

"I absolutely love being an Orthodontist, it is the best career – challenging and FUN!" My favorite part is getting to know my patients and seeing them grown in confidence as we transform their smiles and their lives."
Dr. Lelich is Board Certified by the American Board of Orthodontics and is a Platinum Plus Invisalign Provider. She attended the University of Pennsylvania for Undergraduate and Dental School and pursued further training at the University of Minnesota to complete her Orthodontic Specialty residency. Dr. Lelich leads a peer study group with Spear Education and currently serves as the Education Chair on the Minnesota Board of Orthodontics. Dr. Lelich uses her science background and artistic skill to treat each patient with an individualized treatment plan and compassion.







Suzanne & CS Sukam
★★★★★
This is one of the best run offices of any kind that I've ever been to. Almost no waiting time, appointments are efficient and friendly. We would definitely recommend to others.
Response from the ownerThank you for taking the time to give us this wonderful feedback! We really appreciate it and wish you the best.
Christian Tietz
★★★★★
Wonderful staff and an even better teeth striating experience. Everyone should Rosemary Lelich
Response from the ownerThank you, Christian! Congratulations on finishing and the great result.
Christina Merhy
★★★★★
We had a wonderful experience! The staff is patient, friendly and just as incredible as the results my son had with his treatments. Highly recommend!
Response from the ownerThank you, Christina! We appreciate your positive review and wish you well.
Anjula Razdan
★★★★★
Great experience with the orthodontists, and the people who work at the front desk and answer the phones and help with scheduling are always lovely.
Response from the ownerThank you very much, Anjula!
Jamie Bruno
★★★★★
Dr. Lelich and her team are the absolute best! They were so accommodating to my schedule and made everything so easy for me. Everyone at the office is really sweet and personable, and they even mailed me my trays to save me a trip to the office. I would highly recommend Dr. Lelich to anyone needing orthodontic treatment!
Sully Smith
★★★★★
Straightened my teeth really well.
Erin Jordan
★★★★★
I came to Family Orthodontics to fix an open bite that had been plaguing me since my first round of braces in my teens. Dr.Lelich was able to identify the root issue regarding my bite and not only provide care with invisaline but also recommend me proper tongue therapy to further prevent my tongue from opening my bite again in the future. I felt that the treatment I received was thorough and very professional. The staff are all very kind and I felt listened to as a patient when I had concerns or questions. 10/10 I recommend this practice!
Maddie Matthies
★★★★★
my braces were always perfect and the workers are absolutely amazing and kind!!!!!!!
Bailie Paulus
★★★★★
They did a wonderful job with the first phase of my daughters braces. 10/10 would recommend!
Vincent Vega
★★★★★
I needed some complex care that coordinated work across an orthodontist, periodontist, and my 'regular' dentist. Dr. Lelich was not only fantastic at the orthodontic portion of my care, but she coordinated perfectly with the other disciplines involved. I have multiple teeth in different stages of trauma recovery and Dr. Lelich was able to help everyone plan/deliver treatment designed to set me up for the rest of my life--this was a pretty major 'rework' with orthodontia as a critical piece. I needed creative solutions to complex problems and Dr. Lelich came through in a big, big way. Because of her ability to coordinate well with the other disciplines, the timeline of my care was shortened dramatically as well. Many thanks to the whole team (not just Lelich!) at Family Orthodontics for making a complex situation much simpler!
Don Mink
★★★★★
Very professional, caring, and understanding. Communication was timely and simple. My son's teeth look amazing!
Eli Swan
★★★★★
I am very happy with the work they did! Each time I had an appointment I was met with care and comfort.
Response from the ownerThank you so much, Eli! Your teeth look fantastic. We are so happy for you!
David Portillo
★★★★★
Response from the ownerGracias y felicidades!
Lydia Spanier
★★★★★
Response from the ownerThank you, Lydia!
campbell jones
★★★★★
great staff and love my teeth🦷🦷
Response from the ownerBeautiful result, Campbell! Congratulations!!
Bethany Lapping
★★★★★
Everyone who helped with our daughter's care was excellent! The scheduling staff were flexible offering times around our families busy schedule. Amber helped with the first visit and did a great job explaining the steps and and financing options, making us feel welcome and comfortable. Dr Rosemary was thorough, kind and ensured we understood and process and plan. Lastly the techs were efficient and comforting during the application. We couldn't be happier and will be bringing another child in soon!
Jeison Morales
★★★★★
I am so happy with the results after my Invisalign treatment. Health is beauty!
Joe Peterson
★★★★★
Family Orthodontics is such a great place. They have amazing customer service and do great work. My son just got his braces off and he is so happy with how his teeth look!
Leyla Taghizadeh
★★★★★
This place is the best! Everyone is so kind. Would definitely recommend!
Arrow Go4t
★★★★★
Very helpful and kind
Response from the ownerThank you for the nice review! Congratulations - your teeth look great!
Jen Larson
★★★★★
Both daughters had a wonderful experience at Family Orthodontics. Friendly staff, great doctor and their teeth turned out beautifully.
P1sed pengin
★★★★★
Errol Phalo de Jesus
★★★★★
Dr. Lelich is the best! She was very knowledgeable and patient during my consult. I was recommended to go to myofunctional speech therapy in addition to starting Invisalign and it has changed my life. Very friendly staff and the chairs are super comfy.
Response from the ownerThank you so much for taking the time to share your experience, Errol! We are thrilled you are happy and we always enjoy seeing you.
pepa Pig
★★★★★
kirah
★★★★★
i really enjoyed my experience over there! ngl my teeth bout perfect
Let's Get Started on Your
Journey to Straight Teeth!
Family Orthodontics
5804 Excelsior Blvd.
St Louis Park, MN 55416
Phone
(952) 922-7117
Tuesday
8:00 am – 4:30 pm
Wednesday
8:00 am – 4:30 pm
Thursday
7:30 am – 4:30 pm
Friday, Saturday, Sunday
Closed